01 Sep 2023
Achieve greater sustainability with electric valves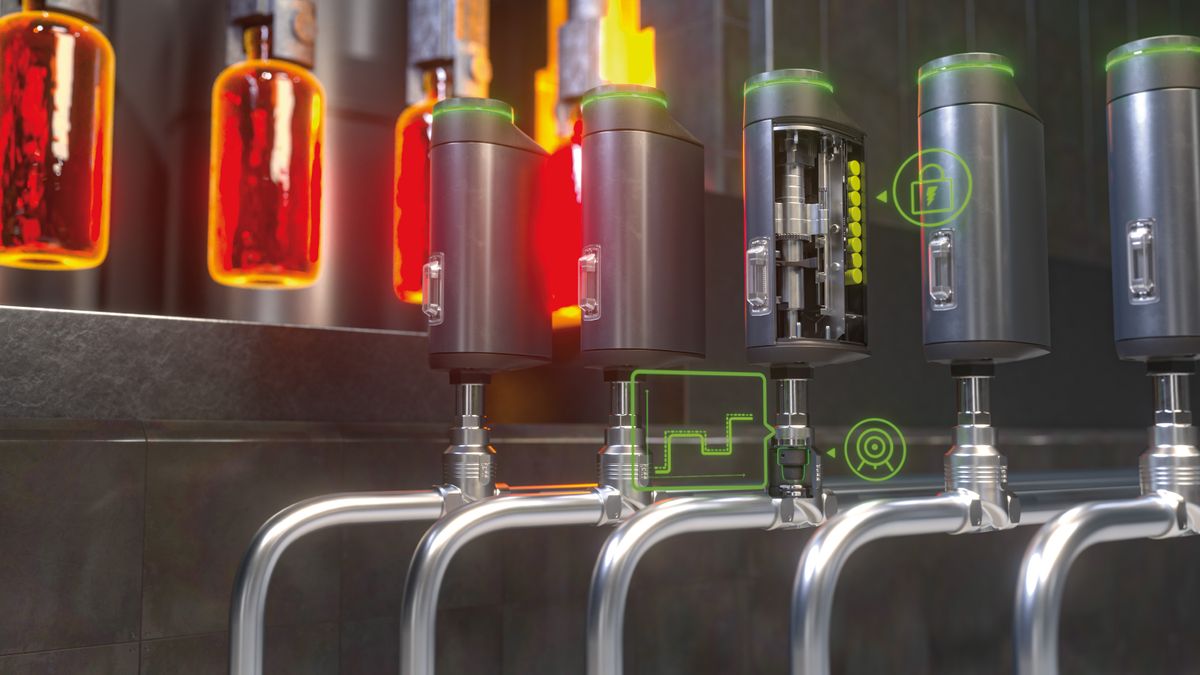 There are many reasons why pneumatic-powered control systems are known to be less sustainable than equivalent electric systems.
Chief among these is the reliance on air compressors that lose considerable energy as heat, but there is also the issue of the air leaks that are common in pneumatic systems, which result in wasted energy and increased operating costs. Another serious concern for many industries where air purity is important is the risk of leakage of compressor lubricant into the air stream, further adding to the cost due to the need for more costly oil-free compressors. Pneumatic systems are also costly to implement due to the infrastructure required.
Pneumatic systems also have limitations in achieving precise control, potentially leading to other inefficiencies.
Electric actuators not only offer finer and more precise control than their pneumatic counterparts, but with today's digital technologies offer simpler and more cost-effective installation and configuration and lower maintenance cost, while at the same time greatly increasing the energy sustainability of operations.
Bürkert's latest electric control valves
Bürkert has recently released a new range of electrically-controlled process valves suitable for all industries, including food and beverage and pharmaceuticals, as well as biotechnology, but also for use in any clean-room or hazardous environment.
The Type 3360, 3361 and 3363 are externally controlled valves consisting of an electrically controlled linear actuator (positioner) and a valve housing. The electric actuator with recirculating ball screw ensures use under hygienic or aggressive environmental conditions, and can move the valve to the desired end position at a speed up to 6 mm/s, reacting almost delay-free to process signals. In the event of a power failure, the safety position for all three valves is guaranteed by an optional energy storage device.
The Type 3363 diaphragm valve has a dead space-free valve housing that enables high flow values and a wide range of possible uses. To protect the diaphragm the actuator has a drive force adjustment. The valve has an explosion protection rating for ATEX/II 3G Ex ec IIC T4 Gc/II 3D Ex tc IIIC T135 °C Dc.
With the Type 3360 angle seat valve, pressure variations or shocks in the medium aren´t transferred to the valve position. Actuator and valve are adapted perfectly to each other with closed design and robust surface, which ensures the hygienic requirements of fast and residue-free cleaning. Unrivalled cycle life and sealing integrity is guaranteed by the proven self-adjusting spindle packing with exchangeable V-seals.
The Bürkert Type 3361 globe valve is designed for demanding control tasks and operating conditions. Each flow-optimised valve body can be equipped with up to five different valve seats for a precise adaptation according to the needs of the application. Actuator and valve are also adapted perfectly to each other with closed design and robust surface to meet hygienic operation requirements. Long service life and tightness is guaranteed by the proven self-adjusting packing gland with exchangeable V-seals.
Harsh environments are no problem for any of the new valve models because of the protection class IP65/IP67 as well as high impact and vibration resistance. Each valve also provides full diagnostic capabilities via a 360° LED light ring, a built-in display and full support for common fieldbus technologies.
For greater accuracy, performance, lower overall cost and sustainability, electromotive valve actuation is today's preferred solution across many industries. Discover more at www.burkert.com.au.