Airwave Cushion Machine & Systems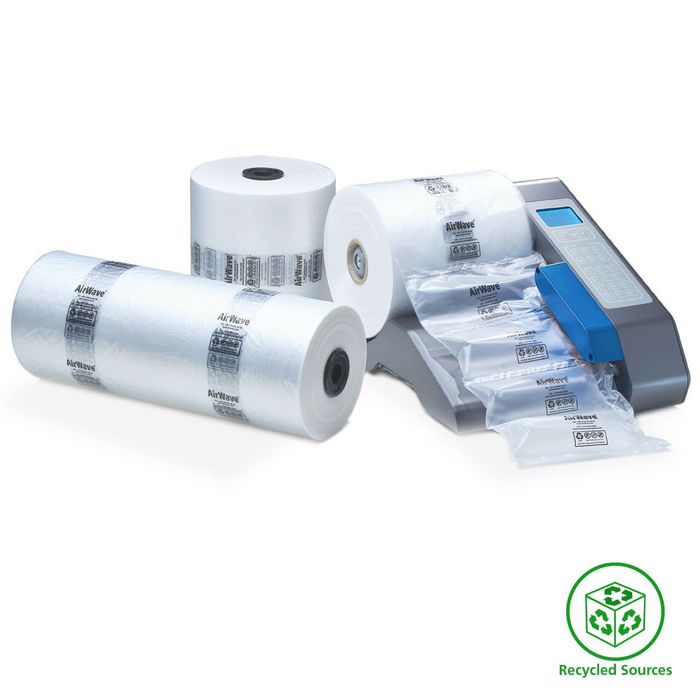 The Airwave cushion machine is a top-of-the-line product designed to meet all your packaging needs. With a modern design and new ergonomic program functions, this machine is easy to use and operate. The lock function and one-key technology ensure maximum security and convenience, while the programmable power-save mode helps to conserve energy and reduce costs. The Airwave packaging machine is also incredibly lightweight with a weight of just 5.6 kg, making it easy to move around your workspace. It's additionally CE and RoHS approved and features a universal power supply of 115-230 volts.
The AirWave 1 and 2 are the next generation of air cushion machines. In addition to being quick and quiet, they're also able to be connected to Bluetooth for easy control from your mobile device. Whether you need an Airwave machine for small cushions or wide pads, the AirWave 1 and 2 are top performers in all categories.
Categories
Packaging
Primary Packaging
Packaging Machinery
Complete Automation Systems
Conveyors
Cushion Packaging/Void Filling Machines
Heat Sealing Machines
Pallet Shrink Wrapping Machines
Pallet Strapping Machines
Pallet Stretch Wrapping Machines
Pallet Weighing Machines
Robots
Strapping Machines
Stretch Wapping Machines
Void Filling Machines
Wrapping Machines
Packaging Materials and Means
Biodegradable / Compostable Packaging
Recycled Packaging
Recyclable Packaging
Bioplastic
Cardboard
Carton
Composite Material
Corrugated Board
Other Packagings
Paper