Case Packaging Machinery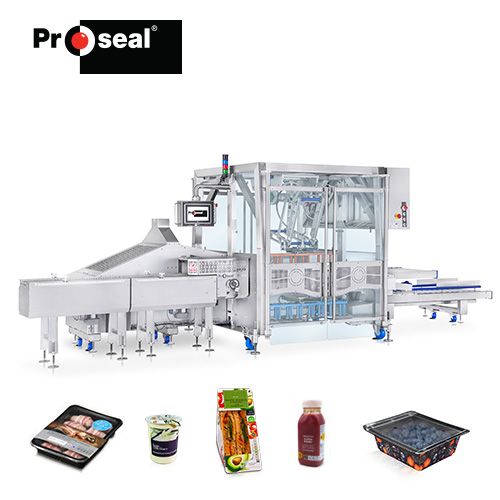 JBT Proseal's Case Packing machinery range provides the ideal complement to Proseal tray sealing machinery.
Capable of over 200* packs per minute, the Proseal Case Packing range utilises the latest 2D delta robotic system, which boasts unrivalled flexibility and is adaptable for different tray sizes, configurations and loading formats.
A key feature of this system is the quick-release tooling that significantly reduces product changeover times, which along with an intuitive recipe-based control system, allows product changeovers to be completed in less than a minute.
With a number of options within the range, the Proseal Case Packing machines are capable of packaging any format, including non-tray sealed packaging, from low volume right through to ultra-high-volume production.
Categories
Fill And Seal Machines
Filling Machines
Form Fill And Seal Machines
Gas Flushing Equipment
Lidding Machines
Tray Form Fill And Seal Machines
Tray Loaders
Tray Sealing
Vacuum Packaging Machines