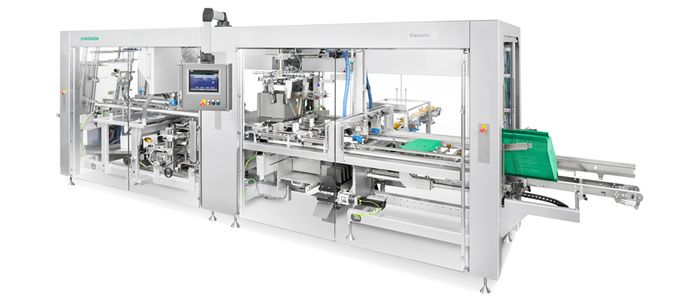 Flexible, gentle, and fast – these are the key factors for case packing. Our Syntegon case packers keep your products safe until they reach the point of sale.
Providing high quality, European solutions, Nupac offer case packing machines which have been designed for optimum product safety and high output, processing up to 40 cases per minute. Thanks to easy and quick format changeovers, you can run up to 100 different case designs on one machine – from simple trays to complex shelf-ready tray and hood cases.
Wraparound Case Packers
Designed for a wide format range and maximum flexibility, we offer Syntegon case packers which are able to switch between various formats within six minutes.
Sideload and Topload Case Packers
With fast and toolless format changes, these sideload and wraparound case packers enable you to process a wide variety of pack styles and formats.
Categories
Machine Parts, Components, Accessories
Bag-In-Box Equipment
Box Making Machines
Cartoning Machines
Case Closing Machines (Corrugated Board)
Case Erecting Machines (Corrugated Board)
Case Form Fill And Seal Machines (Corrugated Board)
Case Loading Machines (Corrugated Board)
Case Making Machines
Closing Machines
End Of Line Bagging Systems
Handling Machinery
Recycled Packaging
Recyclable Packaging
Cardboard
Carton