IPF Bagging Systems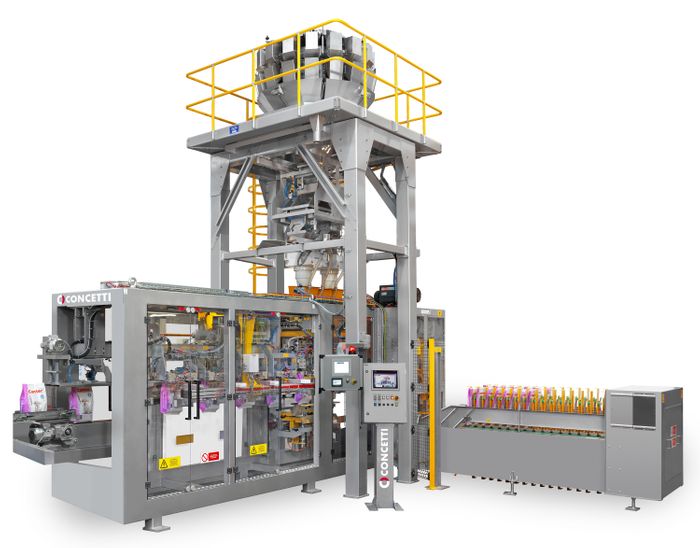 IPF is Concetti's fully automatic bagging system, designed specifically to fill and close small open-mouth and gusseted bags.
Its particularly compactsize means that the machine can be installed in any existing production area.

Our IPF is characterized by its great versatility, as it can work with gusseted, paper, coated paper and aluminum bags in a range of sizes, from 0.1 to 5 kg. This is because the various system components are self-adjusting in order to ensure optimum filling and perfect closing.
Categories
Bag Filling
Closing Machines
Complete Automation Systems
Filling Machines