27 Aug 2023
K&G Wetter bowl cutters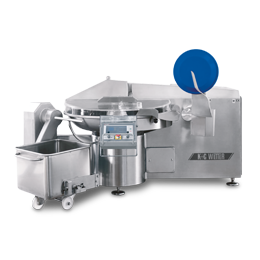 K&G Wetter manufacture a complete range of bowl cutters for both butcher trade and industrial applications.
With bowl capacities from 50Ltr through to 500Ltr with available options such as cooking and cutting under vacuum as well as software packages for Recipe Management ystems and data recording.
Regardless of your cutting requirements, K&G Wetter have a solution that fits your application.
Viscofan Globus Australia
Categories
Ready Meal Equipment
Cookers
Fish Processing Machines
Food Processing Machines
Hopper Loaders
Meat Processing Machines for Emulsifiers
Mixers (With And Without Vessels)
Poultry Processing Machines
Sausage Filling Machines
Vegetable Processing Machines