Low Level Push-Type Palletiser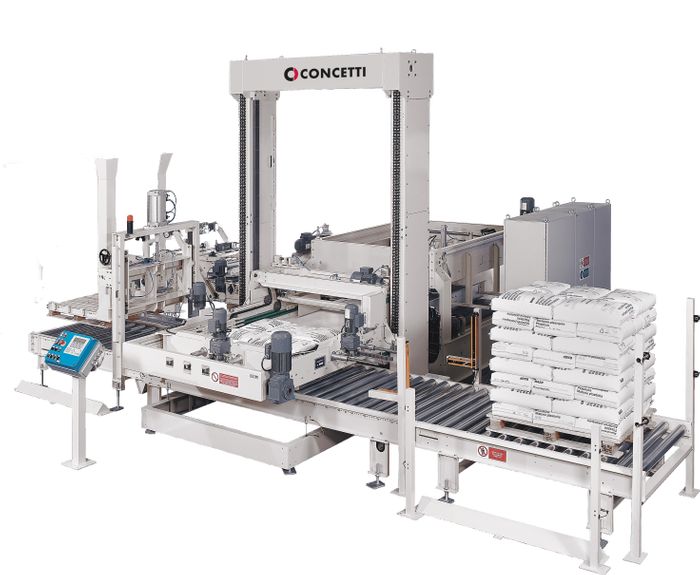 The low-level push type palletisers are particularly suited for medium speeds with stable bags with a well-defined shape. The connection to the filling lines, including previously installed ones, is thus very easy.
The full bags coming from the filling line are conveyed to the orienting device and the row-formation roller conveyor. When the bags arranged in a programmed palletising pattern form a row, the pusher conveys them to a temporary parking area and when the rows being formed complete a layer, the layer is conveyed by the pusher to a trapdoor incorporated on the mobile frame.