01 Nov 2023
OFS- X and OFS- Flow: Smart solutions for insights and efficiency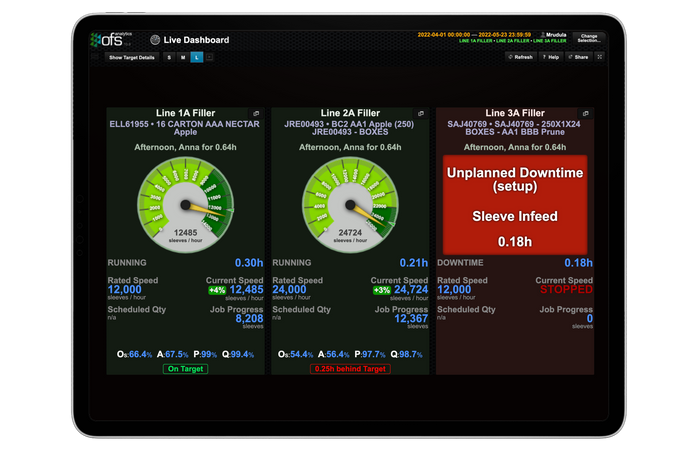 OFS empowers your manufacturing team with the performance data and insights they need to make decisions that drive continual improvement.
OFS-X: Monitor and analyze production performance via connected devices and software, combining data from your machinery and team into beautiful reports and dashboards.
OFS-Flow: Add another layer to OFS-X, using events to trigger form entries and alerts that capture information from the right person at the right time — fully digitized and automated.
Collect accurate data at the right time based from the shop floor.
Improve efficiency by digitizing paperwork.
Standardize processes, and diminish errors through automated workflows and traceability.