PIQET - Packaging Life Cycle Assessment (LCA) software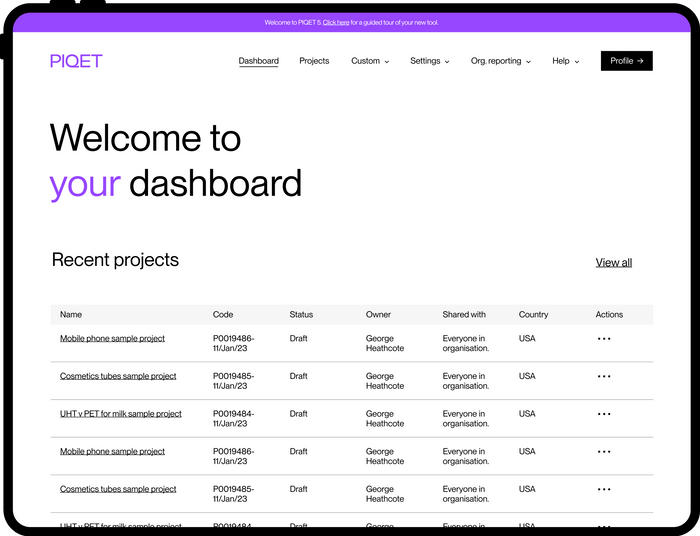 PIQET is a streamlined Life Cycle Assessment (LCA) tool for optimizing the environmental performance of packaging designs.
As an online business tool especially designed for the packaging industry, PIQET allows companies to:
Quantify and compare the environmental impacts and resource consumption profile of different packaging designs; in essence, how sustainable are they?
Continuously assess packaging and product designs from design concept to launch
Identify hot spots to improve sustainability throughout the supply chain
Compare and benchmark design options and improvements
Communicate environmental benefits effectively
Build capacity in their teams to integrate sustainability into their business decisions.
PIQET provides all the information to enable material scientists, packaging engineers, marketing professionals and environmental managers to easily complete their own streamlined LCA.
Categories
Software & Services
Business Support
Consultancy Services
Engineering Design
Industrial Software And Communication