16 Oct 2023
QCP-60H BOTTLE WASHING MACHINE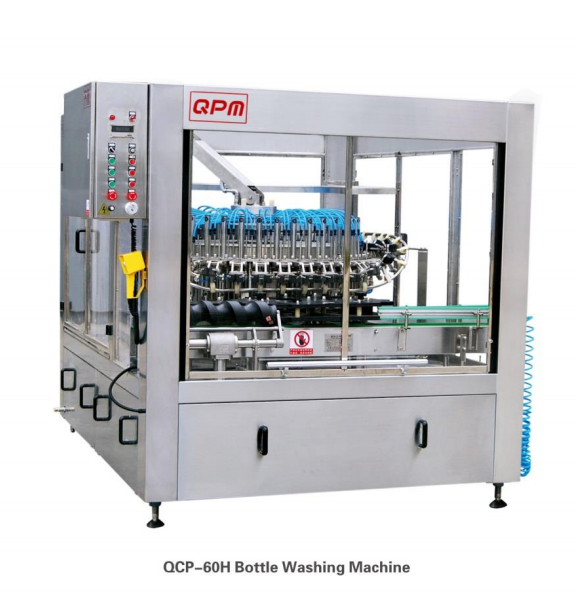 This machine is mainly uesd to wash bottles and PET bottles automatically.
1.The rinsing nozzles are inserted into bottles automatically so that water can be sprayed into the bottom of bottles.
2.The external washing device uses a pump to spray water on the outside of bottles.
3.This machine works with a circulated water tank and pressure pumps.It can wash bottles effectively with less water usage.