Rotoplat 708 PVS LP - Stretch Wrapping Machine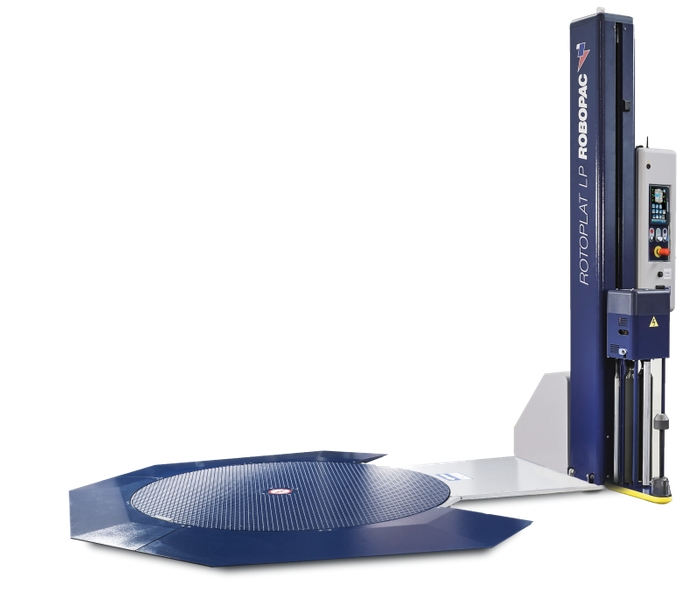 The Rotoplat Intuitive 7 Inch Color Touchscreen makes it easy to set up the correct parameters for wrapping each of your loads. You control containment force, rotation speed, roping and banding at 9 levels on each load with the multilevel functionality. It delivers up to 400% pre-stretch and is suitable for most pallet configurations

Lock in the best wrap settings for up to twelve (12) completely unique load configurations and save them. Your operator can then recall the appropriate program over and over with a touch of the control panel. This ensures that you to wrap your loads correctly every time, providing ultimate load protection and film savings time after time.

A low profile turntable, only 30 mm thick, which reduces the chance of accidental bumps with the forks of the forklift truck and offers easy loading. It is also a space saver thanks to the reduced dimensions of the new ramps and overall footprint. Perfect for where floor space is at a premium.
Categories
Packaging
Primary Packaging
Packaging Machinery
Pallet Stretch Wrapping Machines
Pallet Weighing Machines
Robots
Second Hand Equipment
Packaging Materials and Means