Strapex Battery Tools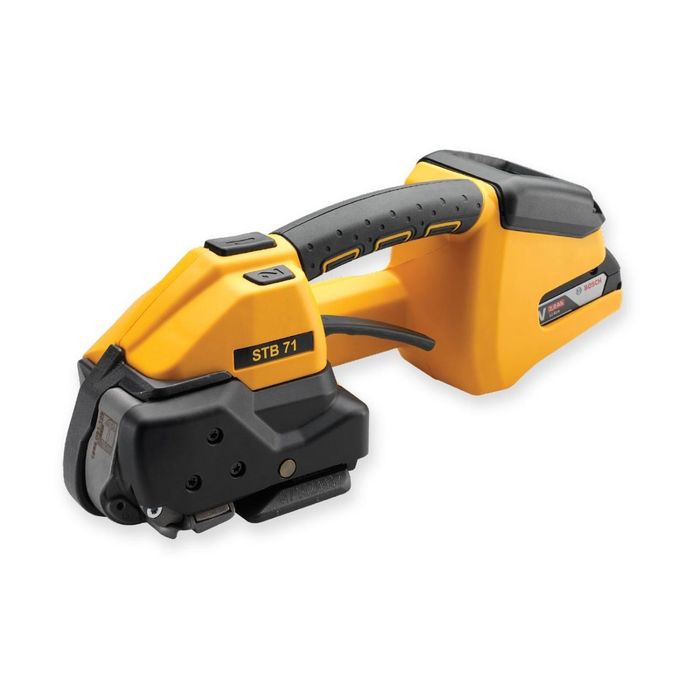 Strapex battery tools are expertly crafted to meet global standards, ensuring superior performance and reliability. With an innovative design that makes one-handed use possible, Strapex strapping tools are incredibly convenient and user-friendly. They've also been rigorously tested to resist the harshest weather conditions and accidental drops, guaranteeing long-lasting durability.
Expertly crafted for use on any product and in any industry, including timber, metal, plastic, concrete and cardboard.
Strong enough to handle the toughest applications, with the precision to efficiently strap and secure soft and fragile items.
Designed for one-handed use.
Innovative design features a premium BOSCH battery installed as a counterweight. This lends the device perfect weight distribution and allows it to be easily held with one hand.
One-touch strapping minimises user input effort and the need for readjustment of device grip.
Categories
Packaging
Primary Packaging
Packaging Machinery
Complete Automation Systems
Conveyors
Cushion Packaging/Void Filling Machines
Heat Sealing Machines
Pallet Shrink Wrapping Machines
Pallet Strapping Machines
Pallet Stretch Wrapping Machines
Pallet Weighing Machines
Robots
Strapping Machines
Stretch Wapping Machines
Void Filling Machines
Wrapping Machines
Packaging Materials and Means
Biodegradable / Compostable Packaging
Recycled Packaging
Recyclable Packaging
Bioplastic
Cardboard
Carton
Composite Material
Corrugated Board
Other Packagings
Paper