16 Nov 2023
TM25S collaborative robot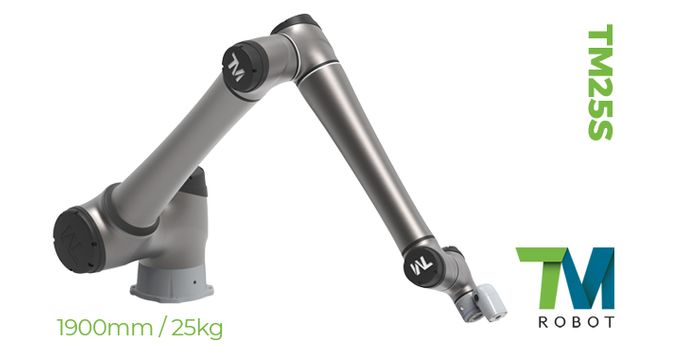 The Future Is Here – NEW S-Series collaborative robots with Native AI engine + Robotic arm + Vision system
TM25S – Enhanced Payload and Reach Capabilities
TM25S is a heavy payload cobot in the TM AI Cobot S series with built-in vision systems and AI technology. Enhance your production efficiency and reduce the cycle time of your production line. It finds wide applications in various tasks such as massive pick & place tasks, machine tending, high-volume packaging, palletising and more.
Payload & Reach
TM25S – 25kg payload and 1900mm reach
AI Cobot – Faster and More Precise
Up to 25% faster cycle time!
Best cobot repeatability of ±0.03 mm!
AI Cobot – Flexible
Brand New Robot Control pendant has a 3-position Enabling Switch and RESET button for easier and safer operation. Use it alone to control the robot with an external monitor, keyboard and mouse.
Need help?
Contact Australis Engineering, we are the Australian distributor for cobots by Techman Robot.
Categories
Packaging Machinery
Depalletisers
Palletising Machines
Pick And Place Machines
Robots