TPX-30 Power Pre-stretch Film Machine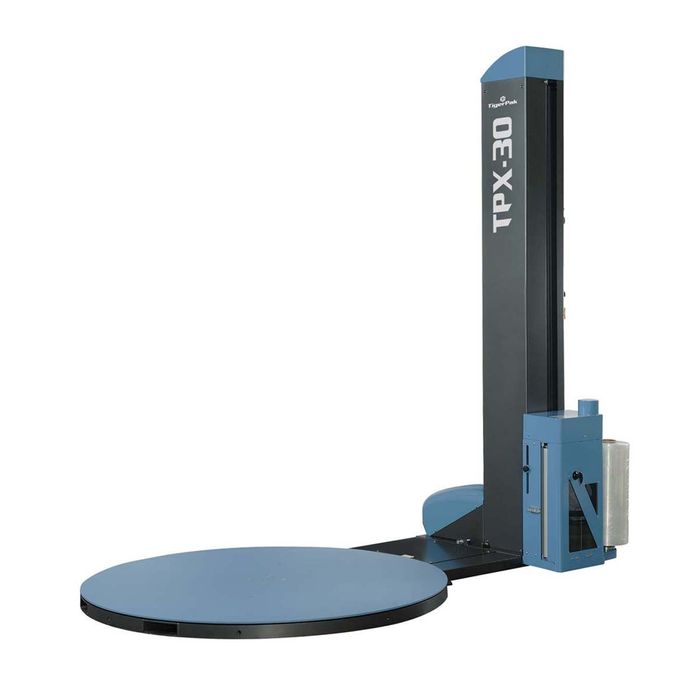 230% or 300% power pre-stretch with quick gear change.
Turntable home position.
Choices of automatic/manual modes.
Slow start and stop.
Adjustable top and bottom wrap counts.
Adjustable wrapping tension(3 stages).
Adjustable turntable/carriage speed.
Adjustable reinforcing wrapping.
Password protected control panel.
Top sheet wrapping.
Memory mode.
Trouble shooting shown on screen.
Advance soft wrapping.
Automatic film pin puncture.
One way idle roll.
Categories
Packaging
Primary Packaging
Packaging Machinery
Complete Automation Systems
Conveyors
Cushion Packaging/Void Filling Machines
Heat Sealing Machines
Pallet Shrink Wrapping Machines
Pallet Strapping Machines
Pallet Stretch Wrapping Machines
Pallet Weighing Machines
Robots
Strapping Machines
Stretch Wapping Machines
Void Filling Machines
Wrapping Machines
Packaging Materials and Means
Biodegradable / Compostable Packaging
Recycled Packaging
Recyclable Packaging
Bioplastic
Cardboard
Carton
Composite Material
Corrugated Board
Other Packagings
Paper